Forty-five Ninety (4590) is a focus on the negative space, layers and skeletal form of the Grade II listed Dunston Staiths.
Originally opened in 1893, the Staiths operated for over 85 years and is a momentous of the role the area played during the industrial revolution. The structure sadly now lies dormant on the south bank of the River Tyne in Gateshead.
This family of six patterns are a by-product of the design development of the Staiths Shelving Unit, 2014, designed by northern design practice Novocastrian.
Each material embraces its own unique specular reflective personality. The properties draw inspiration from the change of light and tone throughout the seasons and have an ever-changing effects on the environment surrounding the structure.
For further information on the Staiths Shelving Unit by Novocastrian visit: novocastrian.co / info@novocastrian.co
Visit our instagram.com/a184.uk
For more information, inqurires and sales please contact: shop@a184.uk
---
S.P / The diffusion of light throughout the shorter daylight hours of winter. Low contrast and reflective qualities represented by the use of uncoated stock, ink and lithography printing. Materials: Black and gold Pantone.
S.F / An essence of reflection, the combination of high contrast and reflective qualities of the foil along with the matt black is a recurring metaphor throughout the series for the relationship of the Staiths' structure and the River Tyne.
Materials: Gold foil letterpress.
S.SB / The use of raw metal is homage to the materials used in the final adaptation of the Staiths SU by Novocastrian. In time, polished brass will naturally age and discolour, drawing further parallels to the current form of the Staiths' structure itself. Materials: Mild steel and raw brass.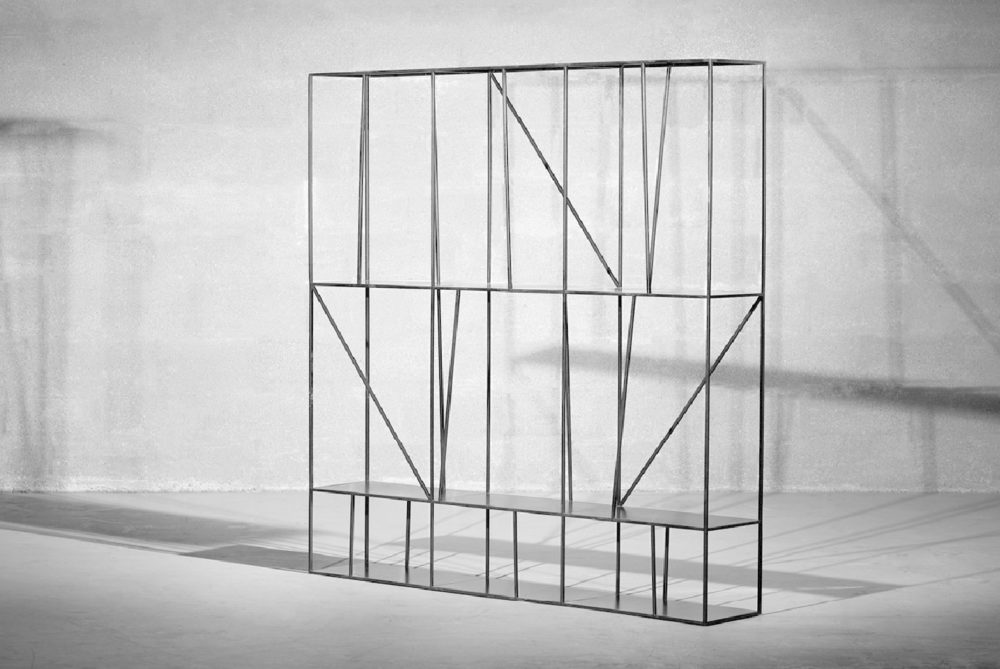 Each martial has it's own unique quality. Pantone (S.P) / Foil (S.F) / Solid brass and mild steel (S.SB)